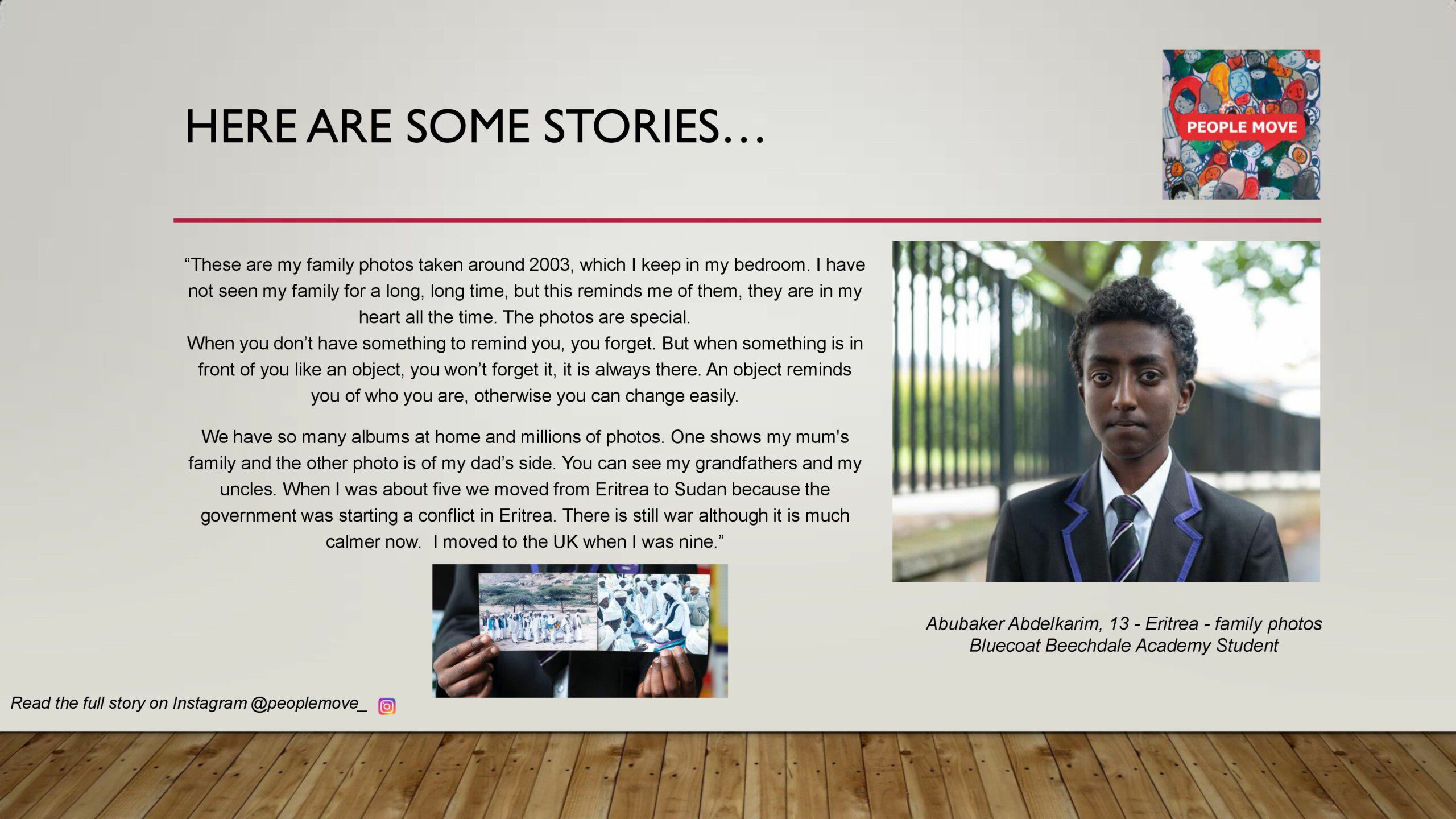 Journeys to the UK were explored through photographs of objects that accompanied sanctuary seekers from their relevant countries of origin: this was the appealing idea used to inspire the 'People Move' Instagram project by the Daily Mirror https://www.instagram.com/peoplemove.  It saw the participation of a cohort of BBA students from different parts of the world last July. If we fast forward to June 2023, one of our participants Abubaker Abdelkarim in year 9, was among the top 20 photos selected nationally to be exhibited at the 'People Move – London launch Refugee Week', held Monday 19th June.
In total the project portrayed 100 people who sought sanctuary in the UK, each revealing their stories through one precious object. The photographs were taken by Philip Coburn, an award winning Mirror photographer who survived a bomb attack in Afghanistan. Special guests at the event included Lord Alf Dubs, Daily Mirror Editor Alison Phillips and Refugee Week's co-chair Dima Mekdad.
Abubaker has thoroughly enjoyed his experience in London, having attended with his proud parent. In his own words, he said he felt a great sense of achievement and was very happy to have represented BBA. Also, he enjoyed his opportunity to meet older participants who openly spoke of their sanctuary seeking experiences, authority representatives included.
These 100 lives represent 100 lives that have made Britain richer, and we are proud that Abubaker was nominated within the top 20 – to make his experience one of the highlights among so many.