Archway Learning Trust educates over 25% of the secondary school students in Nottingham and so with over 600 students receiving results it is an exciting time.
Sian Hampton, CEO says:
"At Archway Learning Trust we are celebrating with our Y11 students their achievements in this year's GCSEs. We should never forget how hard students have worked during their entire time at school and how challenging the end of this year has been for them.  We believe in the judgments of our teachers in arriving at the Centre Assessed Grades (CAG) and are delighted that the hard work of our staff and students has been recognised in this excellent set of results.
The CAG is an evidence-based and an objective reflection of likely student performance had exams gone ahead. In Archway this is so because students have sat a series of carefully scheduled mock examination papers, following a common assessment calendar. The advantages of working this way across the Trust are the opportunities to pool expertise, learn from Trust staff who are also trained exam board moderators and markers, as well as supporting newly qualified or recently qualified teachers who value support from colleagues with a range of experience."
We recognise that whilst the decision which was made by Ofqual to award the best of the CAG and the moderated result removes some of the complications and concerns for students there are still likely to be a number of questions. Therefore it is possible for students to request telephone appointments with specialist staff who know them as individuals and how best to help them with their decisions about further study in our sixth form, enrolling onto college courses and/or apprenticeships.
We want to celebrate the results of all of our students today, but also remember that this moment is a springboard into their even brighter futures, whether at Bluecoat Sixth Form, or beyond. There are many success stories to choose from, but just some include: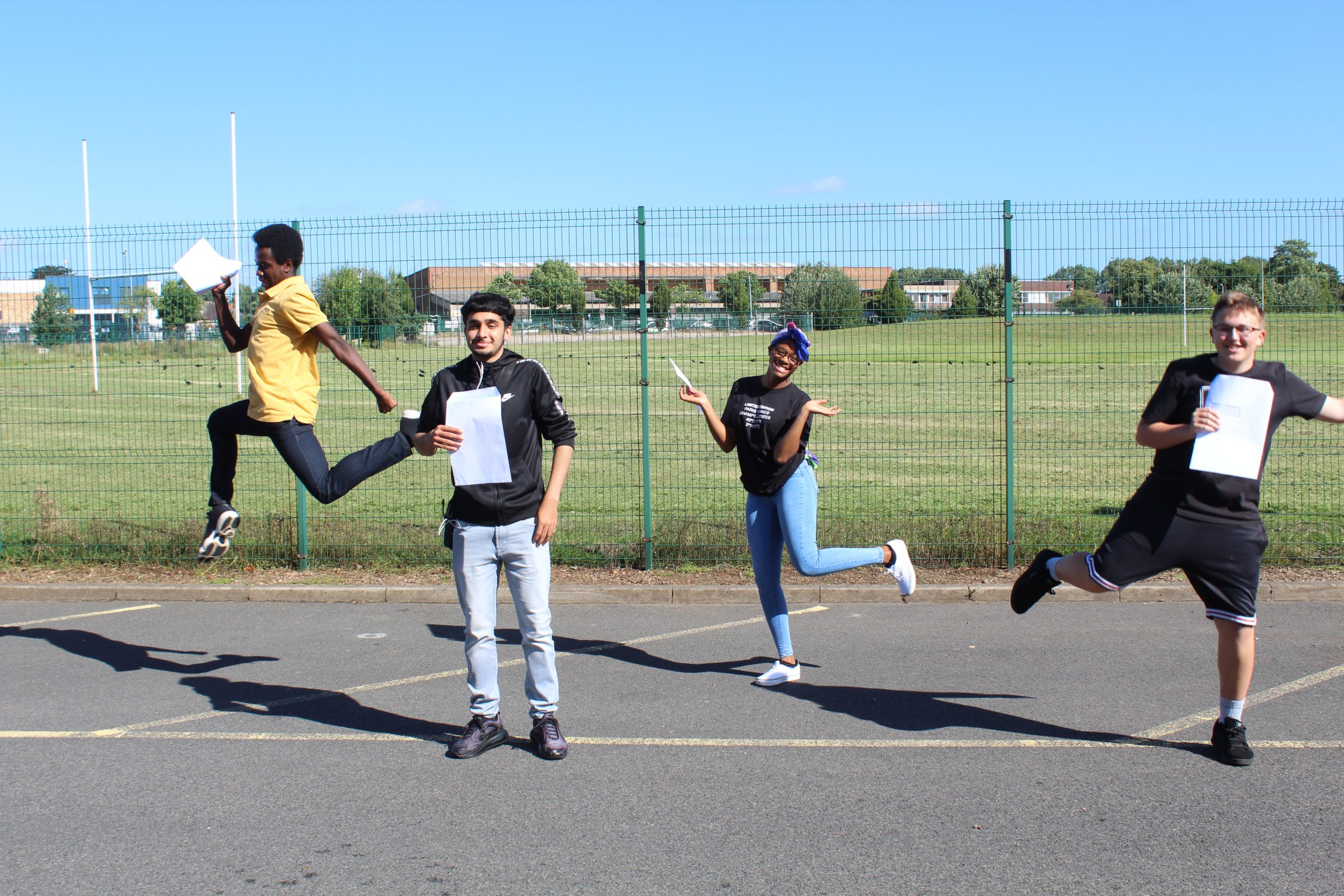 Kwaku Dwamena has been an exemplary student throughout his time at BBA, showing great respect to both his peers and teachers.  He has achieved grade 8s and 9s in all of his subjects. He has his sights firmly set on a place at a Russell Group university following the successful completion of his A-levels.
Sufian Mirza is of Pakistani heritage, and was born in Italy. His family moved to the UK whilst he was of a young age. He has worked tirelessly throughout his time here at Bluecoat Beechdale, and has achieved some of the highest grades in all of his subjects.
Blessings Gqada has always been an excellent ambassador for the academy and was appointed as Head Girl in Year 10. Blessings has always valued her education and is a proficient orator, speaking at various public events throughout her time at the academy. Deservedly, Blessings has been awarded with some of the highest grades in the academy, despite having faced difficult personal circumstances in her final year with the bereavement of her father in Ghana.
Joseph Leverton, Head Boy, is also celebrating achieving some of the top grades this year, including 4 grade 9s! Well respected amongst his peers and teachers, Joseph could often be found in the Study Centre until late at night, diligently working to achieve the best possible grades.